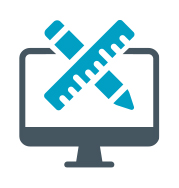 Graphic Design
Graphic design enhances communication by visually conveying information and ideas in a compelling and accessible manner. It captivates audiences, fosters brand recognition, and elevates the overall user experience across various media, making it an essential tool for effective storytelling and marketing.
Brochures  • Business Cards  •  Letterhead  •  Flyers  •  and More
Brand Identity
Your branding should be a statement of who you are and how your customers perceive you. Whether your company is just getting started or is already established, the foundation of every great brand begins with a great logo design. Your logo is the backbone of what your company stands for and what it conveys to your customers. Consistent use of your logo on print collateral, websites, promotional items and more help to communicate your brand.
Logos  •  Social Icons  •  Color Palette  •  Taglines
Website Design
The Graphic Edge has been building and designing standout websites for over 15 years. From small start-ups to Fortune 500 companies, we empower businesses to thrive on the internet. We will work closely with you to create a website that is professional, easy to use, and integrated with your logo identity and corporate color profile. We have taken a progressive and flexible approach in the multimedia industry by offering clients many choices of platforms and capabilities.
Responsive Design  •  Hosting  •  Support
Social Media
Increase your brand awareness and improve customer engagement. Social media platforms provide a vast audience reach, allowing businesses to expand their brand presence and increase visibility among potential customers.
Facebook  •  Instagram  •  Twitter  •  LinkedIn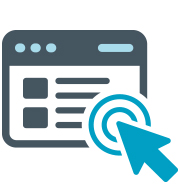 Digital Marketing
A beautiful website is just the beginning. Once your website is perfect we organize and implement the right strategy to attract qualified leads as well as monitor and measure its success. Most often your website is the first thing a potential customers sees.  Our team of experts provide top notch digital solutions that helps guide visitors to your site and improve your lead generation.
SEO  •  Local Search  •  Email Campaigns
Advertising
From magazines and trade journals to vehicle signage, billboards and more, we've got you covered! Everywhere you go you'll see a variety of advertising – make sure your business stands out. Traditional advertising tied in with your digital marketing campaign is a great way to continuing building your brand throughout all mediums.
Copywriting  •  Tradeshow Displays  •  Direct Mail  •  Annual Reports  •  Promotional Items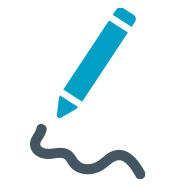 Illustration
One-of-a-kind illustrations in pen and ink are great way to differentiate your company when used in combination with graphic design elements. Illustrations can be incorporated in logo design, book illustrations, holiday cards and more. At The Graphic Edge illustrations are a trademark of our business and take us back to where it all began.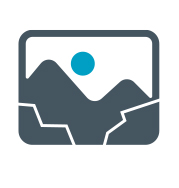 Photo Restoration
Bring your damaged photos back to life and help preserve your memories. We provide professional restoration services to help you remember the good ol' days. We can repair any kind of damage including torn edges, creases, water damage and beyond. Your pieces will receive individualized attention and will look as good as new.