Get your business noticed with effective and attractive advertising. Whether your target market exists in the traditional realm, the new digital space, or in a combination of both, The Graphic Edge can work with you to plan, execute, organize and adjust your advertising goals. Reach out today for a complimentary meeting to review any previous campaigns or discuss new ideas.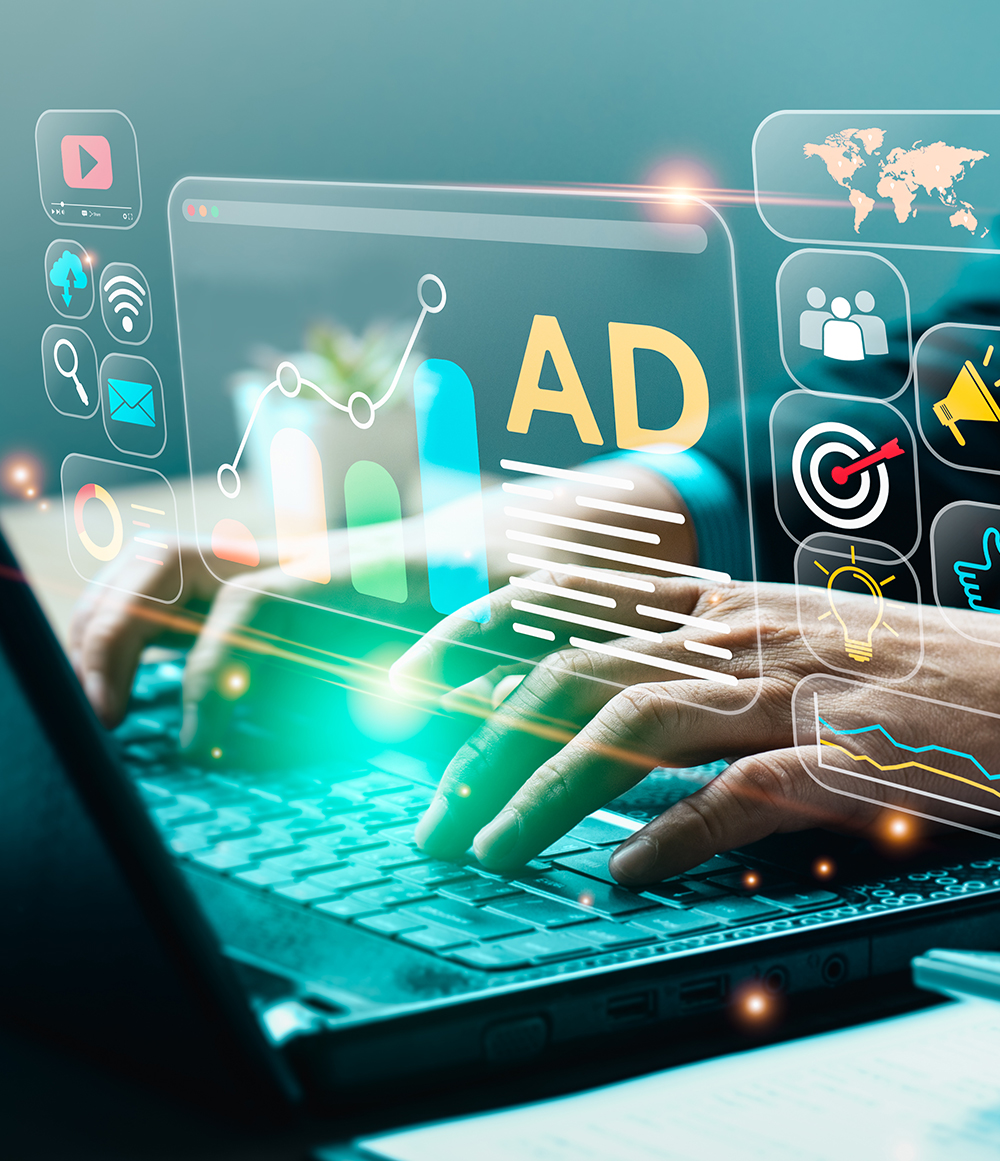 What are some popular advertising channels?
Print Advertising: Depending on your target market, print advertising in magazines, newspapers and other publications could be a valuable investment.
Other Print Pieces: Handouts and pamphlets, informative tri-folds, and traditional billboards/transit ads are other examples of printed forms of advertising. Banners, posters, and other large signage are also part of this category.
Event Advertising: A great way to spread knowledge about your brand, services, products and offers is by hosting an event! These are a great opportunity to get to know your target market and you can utilize print and digital advertising before, during, and after an event to round out the experience and gain as many followers/customers as possible.
Direct Mail: Mailing postcards, pamphlets, and catalogues to current and potential customers is considered direct mail. This is a more personal way to connect with people, and can combine print as well as digital factors to create a more interactive experience.
Digital Advertising: Digital advertising is rapidly becoming a very popular way to spread brand knowledge. There are over 4 billion people using the internet, and whether you are interested/utilizing paid search advertising, social media advertising, or a combination of the two, the possibilities are endless and you can change your direction quickly and easily and you are able to monitor results.
Advertising is a broad category, and these are just a few of the main players in the game. With help from The Graphic Edge we can work towards finding your audience, set up a plan (which may include a variety of channels above), and collect data to gain you customers.
Contact us today for a free consultation and discover how The Graphic Edge can create the perfect advertising plan for your business.