Does your website showcase your business effectively?
Whether you are starting a new venture and don't have a website or you're in need of a redesign or update, our team can help. Having a current, fresh website not only helps your business look professional and legitimate to visitors, but it also helps increase traffic from search engines and promotes your brand. About half of the people that visit your site could be doing so on a mobile device, so ensuring that your website works well when viewed on a phone is imperative.
Reach out today to discuss how we can build you a website that's easier to update, more engaging to your customers, and is designed and built professionally.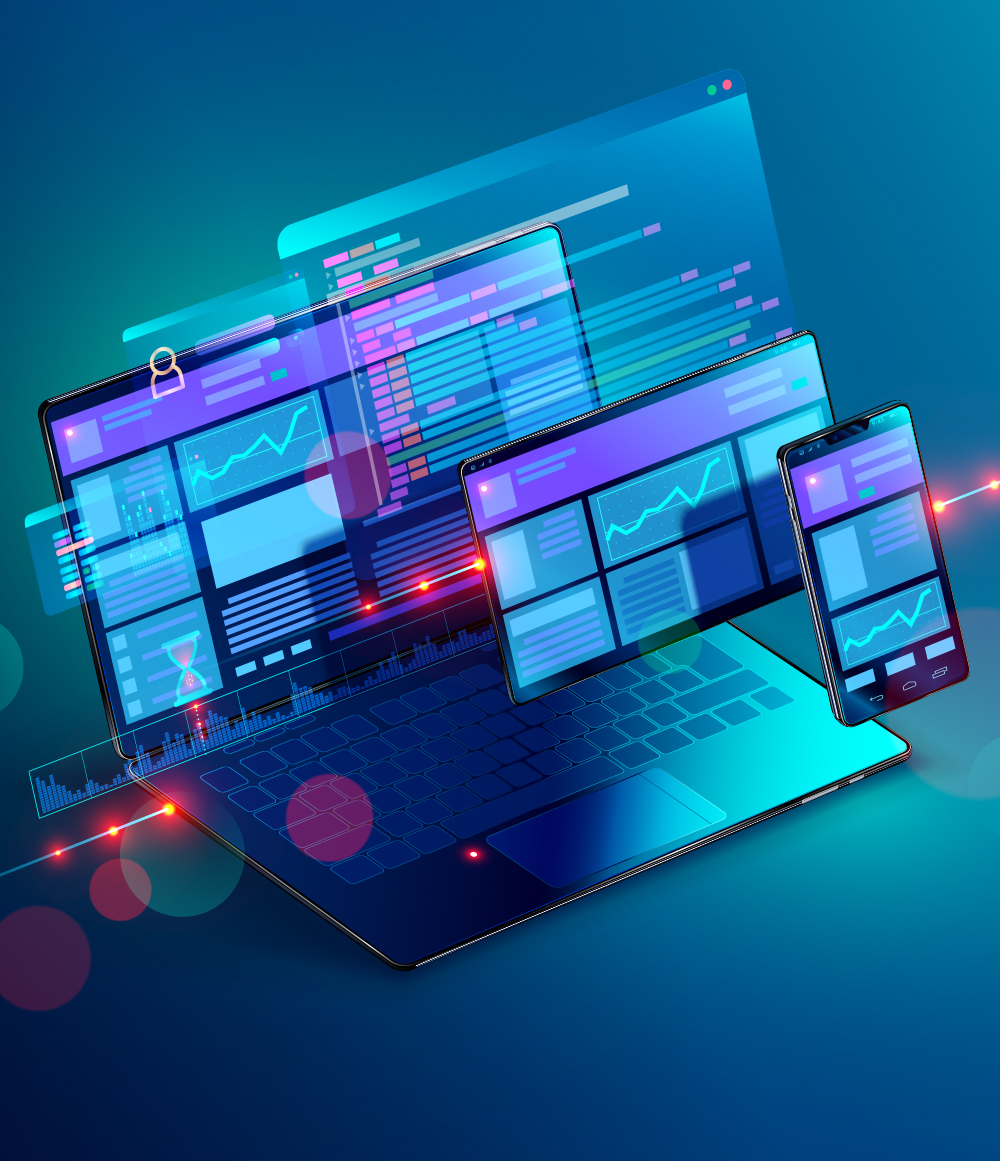 The Importance of a Modern & Well-Designed Website
Communicates to Your Customers: Clear organization and hierarchy of your services, pertinent information and imagery describing your business is key to attracting potential customers and informing current ones.
Completes Your Brand: In combination with social media profiles, having a well-designed and easy to navigate website helps complete the digital footprint of your business. Having a variety of coherent and consistent digital presences strengthens brand recognition and trust.
Credibility & Professionalism: Customers are more willing and trusting in doing business with you if you have a professional looking website in place that clearly outlines your product, processes, services or other offerings.
Visibility: Not everyone has a social media presence, but almost everyone utilizes search engines and Internet queries. Having a website and optimizing that website is key to being seen by those searching for your services or products.
An Important Hiring Tool: Eventually, you may need to hire new associates in your business. Attract the right kind of employee with a website that presents your company and culture effectively.
Incorporate SEO: SEO, or search engine optimization, is a separate process from a website redesign, but in many cases completing a site redesign makes it easier to incorporate SEO keywords, phrasing and tracking.
Our website design process includes identifying your target market, working with you to determine the number of pages and outlining content, creating and building your site, and launching it. Ask about our monthly additional add-ons like tech support and utilizing our team's expertise for website updates.
Ready for a New Website or a Website Redesign?
Reach out for a free review of your current website or to discuss your needs for a brand new website.