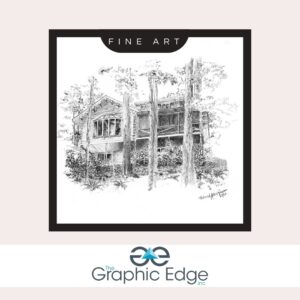 The Graphic Edge, Inc. is led by Deborah Albus Wagner, who is a trained illustrator who graduated from Moore College of Art & Design in Philadelphia. She learned all of the primary art principles and lessons through the lens of illustration and when she started The Graphic Edge over 40 years ago, she applied those same rules to the art of graphic design.
When you hire a graphic designer, don't necessarily think of a computer. Sure, in today's day and age most of the work is done digitally using programs like Photoshop, Illustrator, InDesign, and more. However, most graphic designers with a BFA are trained in fine art and have learned and created many pieces by hand before scanning or manipulating that art with the help of a computer. Let us show you how you can blend traditional fine arts with graphic design as we apply it to branding, stationery, website design, marketing, advertising, and any other design needs you require.
Our team is ready to work with you, whether you are looking to refresh a current identity, create something completely new, or maybe make something work in-between.
Contact us at 215-345-1113 to talk with one of our team today!